Media Partners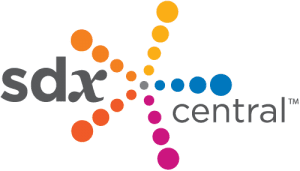 SDxCentral is a B2B tech media company focused exclusively on delivering news, research, and analysis on software-defined  Infrastructure markets. We enable network and datacenter architects and operators — as well as investors, analysts, and industry observers — to navigate a constantly shifting IT landscape.
---

SearchSDN.com is dedicated to helping with SDN transitions, including covering important tech topics like SD-WAN, SDN controllers, network functions virtualization, APIs in SDN, and much more, to help you reap the benefits. Get access to our expert articles, tips, tutorials and other editorial resources now.
---
Tech Field Day brings together innovative IT product vendors and independent thought leaders to share information and opinions in a presentation and discussion format. Independent bloggers, freelance writers, and podcasters have a public presence that has immense influence on the ways that products and companies are perceived and by IT practitioners. The world of media has changed, with social media and blogging gaining special importance. Tech Field Day is an opportunity for tech companies and independent writers to meet, update and discuss products and form new communications. We provide a valuable forum for engagement, education, hands-on experience, and feedback for vendors.
---
Research Partners

451 Research is a preeminent information technology research and advisory company. With a core focus on technology innovation and market disruption, we provide essential insight for leaders of the digital economy. More than 100 analysts and consultants deliver that insight via syndicated research, advisory services and live events to more than 1,000 client organizations in North America, Europe and around the world. Founded in 2000 and headquartered in New York, 451 Research is a division of The 451 Group. Learn more.
---
ACG Research is an analyst and consulting firm that focuses on the service providers' networking and the telecom industry. We are boutique firm; our smaller size allows our analysts, who have advanced academic degrees and extensive business experience in the service provider and vendor spaces, to focus on all sectors of the telecom industry. This approach enables us to deliver a more customized consulting experience for our clients around the globe.
Using disciplined methodology, we provide our clients with best-in-class quantitative market sizing in numerous technology segments, business case analysis and custom consulting projects and research.
Learn more: acgcc.com
---

Moor Insights & Strategy is a unique technology industry analyst and disruptive strategy firm dedicated to advising, researching, problem-solving, and communicating at the ecosystem intersections inside and between the client, infrastructure and content. Ecosystems include the hardware, software, content, and services required to deliver a holistic solution.
Recognized by clients, the media, and analyst peers as experts in software defined products, server architecture, networking, datacenters,  hyperscale architectures, and the Internet of Things, Moor Insights & Strategy  brings executive experience in marketing, research, strategy, and product management to help clients solve their most difficult problems.
---
Industry Partners
The Carrier Ethernet Group has become THE definitive forum for savvy telecom professionals to share resources, insights, & best-practices to become top practitioners in the field. It is an independent collection of over 11,500+ industry professionals from over 140 countries and 3,128+ companies, whose goal is to advance their collective understanding of the technology, strategy, and business aspects of architecting and designing modern packet networks, and to progress the telecom and networking industry as a whole.
The Group's membership represents all aspects of the networking/telco eco-system and all-levels of involvement – executive management, engineering management, senior network architects, senior operations engineers, senior hardware and software engineers, field engineering, testing, product management, product marketing, sales engineering, network design consultants, field staff, industry analysts, media experts, researchers, faculty, and students from around the world.
The Group is moderated and managed by Dr. Vishal Sharma, Principal at Metanoia, Inc., a recognized networking & telecom expert who is called upon by clients across the telecom ecosystem for his deep technology, systems, and strategy guidance.
---
Datafloq is the One-Stop Source for Big Data, offering information, insights, knowledge and opportunities to drive innovation with data. It is the best place to find talent, receive leads or share your knowledge with millions of users. Visit Datafloq.com today for more information.
---
HackerNest is an international nonprofit uniting local tech communities through unpretentious Tech Socials, hackathons, Tech Expos and Job Fairs. Our relaxed, down-to-earth events attract a diverse and highly technical membership.
---
NYETM – The NYETM fosters innovation in the NY enterprise technology ecosystem through promoting early stage technology companies, supporting entrepreneurs, educating companies on how to work with enterprises, and creating an environment where entrepreneurs, investors, and businesses can all network and learn from one another. Join our meetup today.
---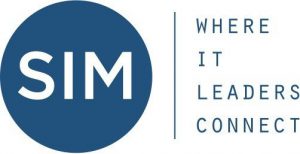 Since 1968, SIM has inspired the minds of the most prestigious IT leaders in the industry. Highly regarded as the premier network for IT leadership, SIM is a community of thought leaders who share experiences and rich intellectual capital, and who explore future IT direction.
More than 3,500 peers have already begun deriving value from SIM — including CIOs, senior IT executives, prominent academicians, consultants, and other IT leaders.
---
The Telecom Council of Silicon Valley is Where Telecom Meets Innovation. We connect the companies who are building communication networks, with the people and ideas that are creating it – by putting those companies, research, ideas, capital, and human expertise from across the globe together in the same room. Last year, The Telecom Council connected over 2,000 executives from 1,000 telecom companies and 50+ fixed and wireless carriers across 40 meeting topics. By joining, speaking, sponsoring, or simply participating in a meeting, there are many ways telecom companies of any size can use the Telecom Council network. For more information visit www.telecomcouncil.com.
---

Work-Bench – Work-Bench is an enterprise technology venture fund in New York City. Our mission is to connect the top enterprise startups with forward-thinking Fortune 500s, to disrupt enterprise technology. Our startups are building game-changing technologies in areas such as big data and advanced analytics, warehouse computing, devops, data-defined security, HR and more. Work-Bench is building a home for our #nextgenterprise community of enterprise startups, technologists, corporations and more in New York City.